Videos
Find the latest videos from the Loving Liberty Network and our picks from our always growing list of allies in the cause of liberty.
Slide
Moms for America' Protest NSBA and DOJ's Threats Against Parents
Stan Ellsworth tells us why the Constitution is ready to meet the needs of an ever changing America.
Today, we honor our Veterans.
Slide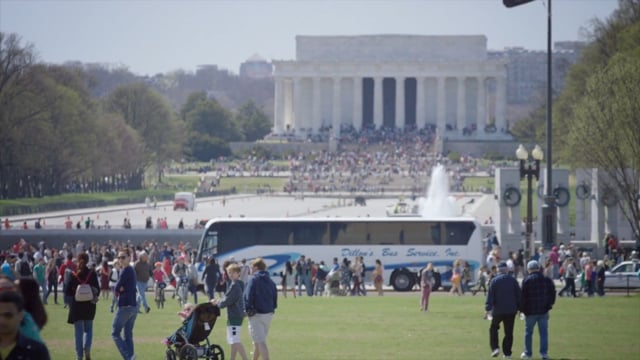 Stan Ellsworth on the U.S. Constitution and why we must hold the flame of liberty high.
Watch all 24 episodes at FreedomFactor.org!
Rebecca tells Fox viewers that teacher unions are using teacher dues to fund abortions.
Nathan Osmond interviews Teena Holacher
American, Constitutionalist, historian, teacher, Christian, and mother of 10, Teena Horlacher,  invites you to act out your patriotism in defense of the Constitution of The United States of America. She is the organizer of one of the biggest patriotic events to come to Utah this year; The WeCanAct Liberty Conference. Learn more at WeCanAct.net 
The Good and the Beautiful commissioned and produced this powerful video featuring Claire and Dave Crosby in celebration of this new release! Be sure to view this stunning rendition of America the Beautiful with your family and share it with others. We hope it instills feelings of wonder and gratitude for this land in which we live.
Here's What's Really Going on with New Restrictions
Freedom Fight is Winnable, Says Radio Star Sam Bushman
Star Spangled Banner As You've Never Heard It
Gather with your families to learn the background of our national anthem
Slide
Slide
The Corbett Report launches a news series focused on solutions for empowering individuals to live a more liberty focused life.
Slide
Mom's For America shares this video inspired by the words of Julia Jackson following the shooting of her son. She did not support the subsequent riots and destruction in Kenosha and called on Americans to be united. Her Pastor, James Ward started a 40 Day prayer for our nation. This is our darkest hour but it is the light of Christ and the influence of this mother that led to this video. This song was written by Kimberly Fletcher and Tim Johnson.
Slide
Watch the full Documentary about Bill Gates from James Corbett, and get an understanding about why 2020 happened the way it did. Understanding the why behind the plans of global power players is the first step in finding solutions to counter them.
Slide
During RFD-TV's The American presented by DISH, fans were treated to a moving video of Meredith Looney LaMirande's poem, "Why I Stand."
Slide
Texas Files Lawsuit Asks SCOTUS To Block Four States From Participating in Electoral College based on the fact that these states did not follow their own state laws for Presidential election, including Pennsylvania's and Georgia's refusal to verify signatures on mail-in ballots as was required by state laws.
Slide
Ideas have real world cause and effect consequences. Turning Point USA's Benny on the Block makes this point very directly in this sobering and sad look at the reality on the ground in San Francisco.
Slide
Under the auspices of a "terrifying pandemic," politicians are quickly grabbing power, shutting down entire economies and standing in the way of individuals making choices. These policies may seem like they are protecting people from bigger dangers, but we could soon be stuck with a cure that's far worse than the disease… just as we were 20 years ago.
Slide
At a time when some in America are attempting to erase our history – lets pay tribute to those who keep it alive. Welcome to The Jenney and Leo Martin, thanks Leo for your reminder about why we get together on Thanksgiving every year.
Sheriff Stands up
Fulton County Sheriff Richard Giardino explains why he will not enforce the governors 10-person holiday limit on 'Bill Hemmer Reports'
Alex Newman Breaks Down Election Constitutional points
Amid unprecedented voter fraud and even what many analysts have described as an attempted "coup d'etat," America is in a constitutional crisis of incredible significance. Fortunately, the Constitution provides solutions. President Donald Trump has vowed to keep fighting. Top Republicans from Congress to governors' mansions have promised to stand with him as investigations, lawsuits, and other efforts to overturn the fraud attempts work their way through the system. All over the nation, patriots furious about the half-baked effort to rig the election and steal the presidency are seeking guidance and leadership. There is much that can be done.
Dr. Duke and Epidemiologist
Associate Professor of Epidemiology Catherine M. Stein, PhD, discusses the coronavirus with Dr. Duke Pesta. She notes the failed projections and how the virus is less severe than thought. Dr. Stein also notes the large number of deaths wrongly recorded as caused by COVID-19. She says that science does not support mask-wearing and that infections are increasing in areas where masks are mandated. Dr. Stein argues that constitutionally, President Trump has done all he can to combat the virus and Joe Biden cannot legally do more. She says the states have gone too far restricting liberty. Dr. Stein also notes the hypocrisy in the liberal reactions between Trump rallies and rioters. She calls for individuals to make their own educated decisions instead of government mandates.
Slide
The Epoch times' American Thought Leaders with Devan Nunes – His story, from water rights crusader for the San Joaquin Valley farmers to the famous Nunes Memo.
America, America, God Shed His Grace on Thee

[advanced_iframe src="https://www.bitchute.com/embed/6Is8C3qgMOCX/" width="600″ height="218″]
Leah Southwell's talk at Liberty Hall October 17th 2020. Hear her story about her time during Chile's 2019 crisis and the similarities to the U.S. in 2020.

Slide
"Let's be clear about what this is: This is an attempt to broach a new frontier. To set up a new standard," Hawley said. "Actually, it's an attempt to bring back an old standard that the Constitution of the United States explicitly forbids. I'm talking about a religious test for office."

Slide
In this interview of Lawrence Reed the president emeritus of the Foundation for Economic Education you will get a taste of his latest book Was Jesus a Socialist? Why this question is being asked again and why the answer is almost always wrong. Steve Forbes chairman and editor in chief of Forbes Media calls this book "A timely, lively, learned, and well-argued masterpiece that deftly demolishes the claims that Jesus was at heart a Marxist. Reed's impressively deep knowledge of economics and the New Testament shines through."